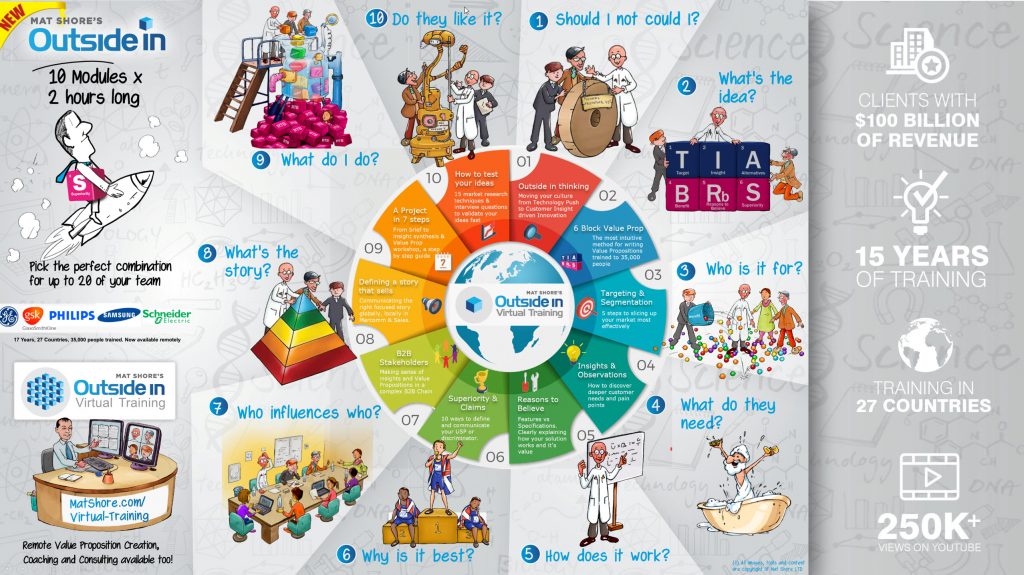 SAME GREAT CONTENT, YOUR WAY!
Outside in™ now offers an online version of its famous 6 Elements Method. This is the same training attended by 35,000 people worldwide, with value added features that aren't available in the classroom and built to your specific needs. Using the latest technology, online voting and collaboration tools, coupled with live coaching this virtual format presents you with a perfect opportunity use your teams time most constructively even when working remotely.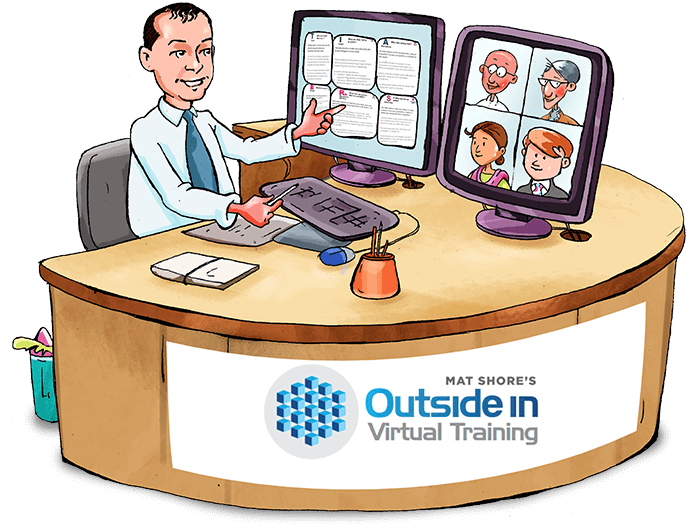 How does it work?
This is Virtual Training designed for teams in a company rather than individual enrolment. You can build your own tailored session to suit your budget and team's needs. Ten modules are offered which combine live teaching and coaching, with interactive exercises and homework. Pick 2 modules and we can deliver a 4 hour morning session for up to 20 of your team. If you pick 8 modules, we'll do 4 mornings, or 2 full days. It's your choice…
Unlike other training consultancies we don't teach anything else but value proposition creation, so we are the experts. Watch our video to find out exactly what we cover.

What if your team is global?
We can work around your team and their time zones delivering sessions for Asia and Europe in the mornings and North America and LATAM in the afternoons (GMT) or even a time slot that lets a global team train collaboratively.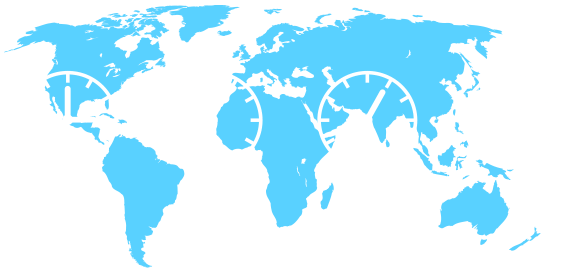 SELF-SELECTION ONLINE COURSES
Build your teams session
Each module is 2 hours.
Optimum class size 20 people.
10 modules, each with:
Live teaching
Coaching
Interactive exercises
Homework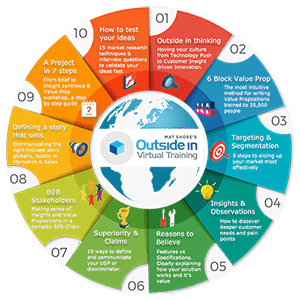 CONFIGURE A VIRTUAL COURSE FOR YOUR TEAM NOW
Simply select the modules you would like your team to participate in below.
Enter your name and email address and we will contact you with a proposal and cost by return. Simple!