Score the quality of your Value Proposition.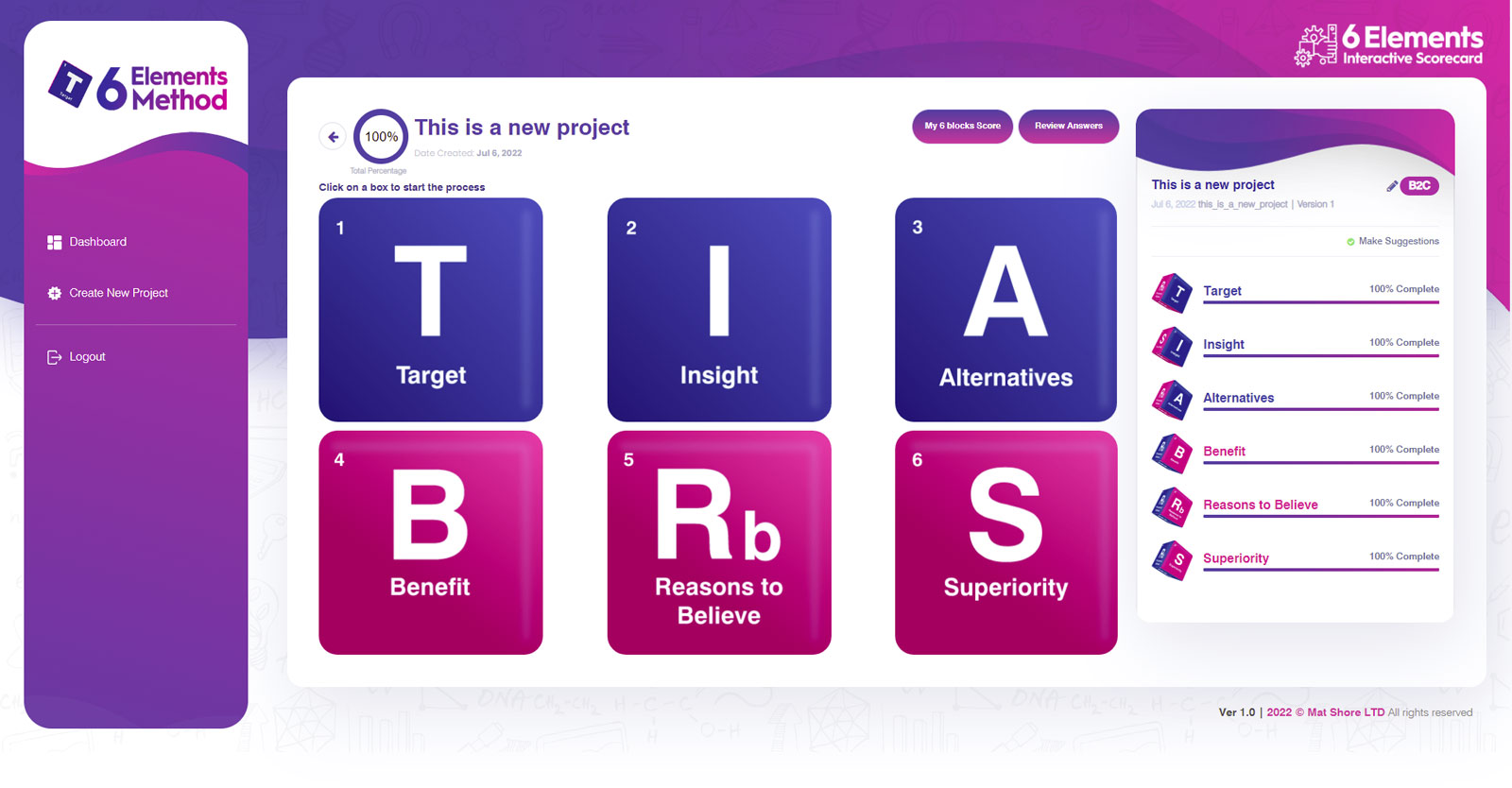 Now you can check how well you've written your value proposition with the unique 6 Elements Scorecard.
The scorecard steps you through a review of your Value Proposition and creates a simple to understand report scoring your Value Proposition. You can run a scorecard as many times as you like and check the quality of an unlimited number of Value Propositions.
Report Includes:
Top line single page Scorecard – visualising a score per Box
Interactive links to see detailed feedback per Box
Expert suggestions on how to improve each box to an 'Excellent' score
Reference case studies of an 'Excellent' example of each box
Full report & scoring on the logic and clarity of the overall Value Proposition
Links to video tutorials on each of the blocks for added assistance
Guidance on how to review each box with 12 questions
Analysis and scoring of the Stakeholder Value Chain in a B2B project
Reference B2B case study with an example of an 'Excellent' B2B Value Chain
Total time to review and produce the above report 10 minutes
Click here to contact us for more information on how to subscribe.