Karcher App enabled Jet Wash – an idea that won't clean up!
31 March, 2021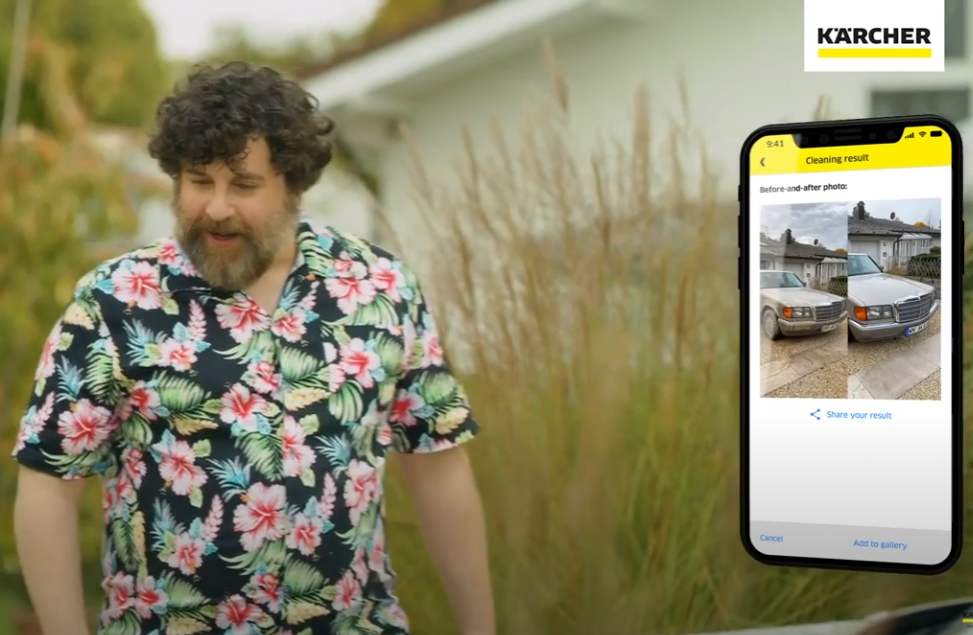 My fascination for products and solutions that are monumentally over-engineered has led to people sending me their favourites too! I was pointed to Karchers new jet washer by Thomas Görlich, so thanks for the inspiration.
This is no ordinary jet washer, this is an app powered jet washer that makes the process of pointing water at stuff and cleaning it, that bit higher tech.
What value does the app add you may reasonably ask?
Well, according to Karcher it gives the user invaluable advice in real-time as they squirt water at things.
The 'Application consultant' on the app supplies such prescient insight as:
"Allow sufficient time to dry and enjoy your newly cleaned vehicle"
It also has a feature that encourages users to 'take a photo of your car before and after cleaning so you will be able to compare"
Yes indeed! Pointing water at a car and cleaning it leads to a visual transition of some sort which only Karcher have the know-how to capture for comparison through an app.
This jet wash is the next in a long line of solutions driven by someone in head office saying 'You know what this needs? An app"
No it doesn't! It needs to work right & solve real problems. What do you think?